61 Years and counting
Ben's Chili Bowl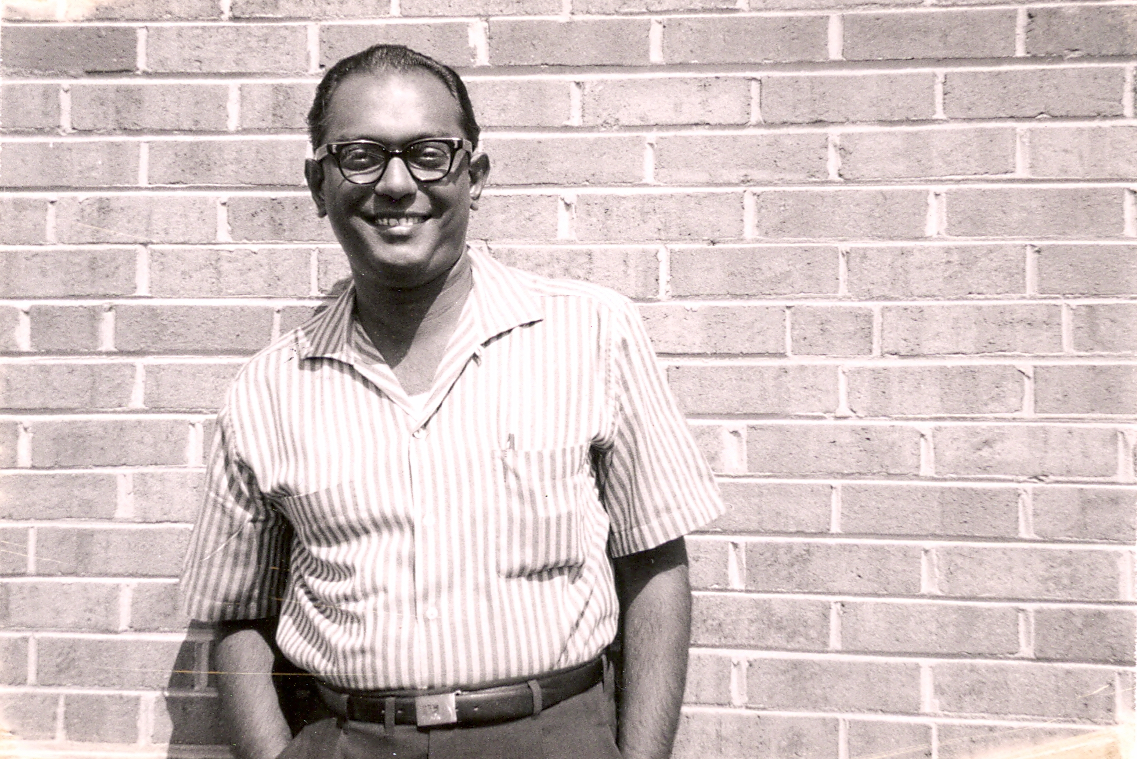 In 1958, newlyweds Ben and Virginia Ali used $5,000 to begin renovating a building at 1213 U Street.
Built in 1910, it first housed a silent movie house called the Minnehaha Theater. Later, Harry Beckley, one of D.C.'s first Black police detectives, converted it into a pool hall.
On August 22, 1958, Ben's Chili Bowl opened for business. The street (U Street) was then known nationally as "Black Broadway" and Washington D.C. was still segregated. But all were always welcome at Ben's.
From the burning and looting of the 1968 race riots to the tough times in the 70's and 80's and finally to the revitalization of the U Street Corridor beginning in the 90's, Ben's has seen and survived it all. Thousands attended our 50th anniversary celebration in August 2008 and our 60th in August 2018.
And just ten days before his inauguration on January 10, 2009, President-Elect Barack Obama visited and ate lunch here.
After a 61 plus year journey, the Ben's brand is red hot and is a must-visit restaurant for anyone visiting Washington. Ben's has also expanded by opening its first new restaurant and bar called Ben's Next Door in 2008, in addition to outposts at the Nationals baseball Stadium and FedEx Field. In 2014, we opened our third location in Rosslyn, VA, and one year later opened a Ben's Chili Bowl on H ST in NE and also at Reagan National Airport.
The one constant we've had since 1958 has been the loyalty of our customers, and we listened when you said, "whatever you do, never change this place." The counter, booths and stools are all original; the fresh homemade chili is still made with love, using the same secret recipe, and service and quality are guiding principles. To our customers and especially our regulars, we appreciate you and thank you for supporting Ben's. To those reading this that have yet to come to Ben's, we look forward to seeing you very soon!
"The celebrity (and presidential) photos on the wall are clear indications of Ben's Chili Bowl's city landmark status, but the continuous lines out the door are evidence that the restaurant's chili cheese dogs are some of the best in the country. The Half Smoke is so good…it's the undisputed best."
Frequently Asked Questions
WHAT IS A HALF SMOKE?
It's been voted DC's Signature Dish and its our most popular menu item! And here's a great video from Zagat to help further answer that question.
DOES BEN'S CHILI BOWL SELL GIFT CARDS?
We do! You can purchase a physical or e-gift card by clicking here. These gift cards are accepted at our U Street, Arlington, H Street and airport locations, as well as Ben's Next Door. They are not accepted at Ben's stadium locations.
HOW DO I LEARN MORE ABOUT BEN'S CHILI BOWL, ITS HISTORY, OR U ST?
Contact our official historian Dr. Bernard Demczuk at bernie@benschilibowl.com or visit George Washington University's Gelman Library where all of our historic papers, photos, artifacts and videos are archived. Contact Bernie for a private lecture, lunch or walking tour for you, your group or your office.
DOES BEN'S HAVE PARKING?
YES! We have leased about 10 parking spaces directly behind Ben's so you don't have to search for parking. From U Street, take the alley to the left of Ben's named Ben Ali Way (named after founder Ben Ali), past the store and to the rear where you will see signs against a large brick wall saying 'Ben's Chili Bowl Customer Parking.' Or you may turn on 12th Street, make a left on V Street and then turn left into Ben Ali Way to find parking. If no spots are available, please circle the block for street parking.
HOW CAN I CONTACT BEN'S CHILI BOWL?
For general inquiries, comments, or suggestions it's best to send us an email.
HOW CAN I GET A JOB WORKING AT BEN'S?
If you're interested in joining our team, please email us a brief cover letter and resume.
DO YOU HAVE TABLE SERVICE?
We do offer table service to all patrons for breakfast only. After 11am, table service is only available for groups of 5 or more persons paying together. All others we ask to please order in the line or when seated along the counter.
IS BEN'S ENVIRONMENTALLY RESPONSIBLE?
Yes, we are very conscious of our environment and the world around us. We know that what we do today will affect all of our kids tomorrow and that we only have one Earth on which to live. In 2007, we switched all of our electric power over to 100% wind power. We have also replaced all of the light bulbs we can with fluorescents. If you have any further suggestions for us please let us know!
DOES YOUR FRENCH FRY OIL CONTAIN TRANS FAT?
No. In 2007 we switched to a trans fat free fry oil. It costs us more, but hey you're worth it!
ARE YOUR VEGGIE BURGERS AND VEGGIE CHILI VEGAN?
Yes. Our veggie burgers are vegan as is our homemade veggie chili; our veggie dogs are not vegan.
DO YOU DELIVER?
You can get Ben's food delivered from UberEATS for all locations, plus GrubHub for U Street, Arlington, and H Street. You can also order for in-store pick here.
DOES BEN'S CATER?
Yes, we now offer catering! Full scale set up and delivery catering is now available. Just send an email to Vida and she will quickly get in touch with you to discuss your catering needs. If wanting to pick up, you can call the Ben's location of your choice and place any size order that will be ready for you when you want it. For pick up orders or full catering we can provide you with bowls, spoons, napkins, crackers etc. so that you don't have to worry. We can also make homemade cole slaw, potato salad and corn muffins to compliment your large orders. And if you want more variety, you can add food items from Ben's Next Door for either pick up, large order delivery or full scale catering. (**Check out the Group Info page and download the Group Menu pdf)
WHERE WAS BEN BORN?
Trinidad, West Indies
By Car
The Original Ben's Chili Bowl is conveniently located at 1213 U Street NW in the heart of Washington, DC. From Adams Morgan, head east on U Street NW; from Howard University, head west on U Street NW. From the monuments and National Mall, head north up 14th Street NW and turn right on U St. We have 10 parking spaces located behind Ben's for your convenience, and street parking is also available.
By Public Transportation
Ben's is directly across the street from the U Street/African-Amer Civil War Memorial/Cardozo Metro stop on the Green and Yellow Lines. When you get to the station, take the 13th Street exit, and we are directly across the street. We're also located next to stops for the 90, 92, and X3 buses.